Enter the Castle of Treasures
Custom Design Quest
Heart led Jewelry design starts with a Quest! Travel through 3 realms: Drawing, 3D models and then...the final battle: Can you wait until your proposal to show off your ring!?
Make a wish, Wave your wand & Click here to see Magic appear
START in the Drawing Realm

Discuss your design as long as you like! Approve drawings of your piece and tweak it until you're in love.

ENTER the 3D Model Dimension

Envision your ring with 3D models and renderings, so you can actually see: it's going to be the ring of your dreams.

FINISH in the Creation Galaxy

Behold! Your wish is magically transformed. Our team of 'alchemists' will 'forge' your ring in the depths of our secret liar. Hold your enchanted treasure and look upon it with awe.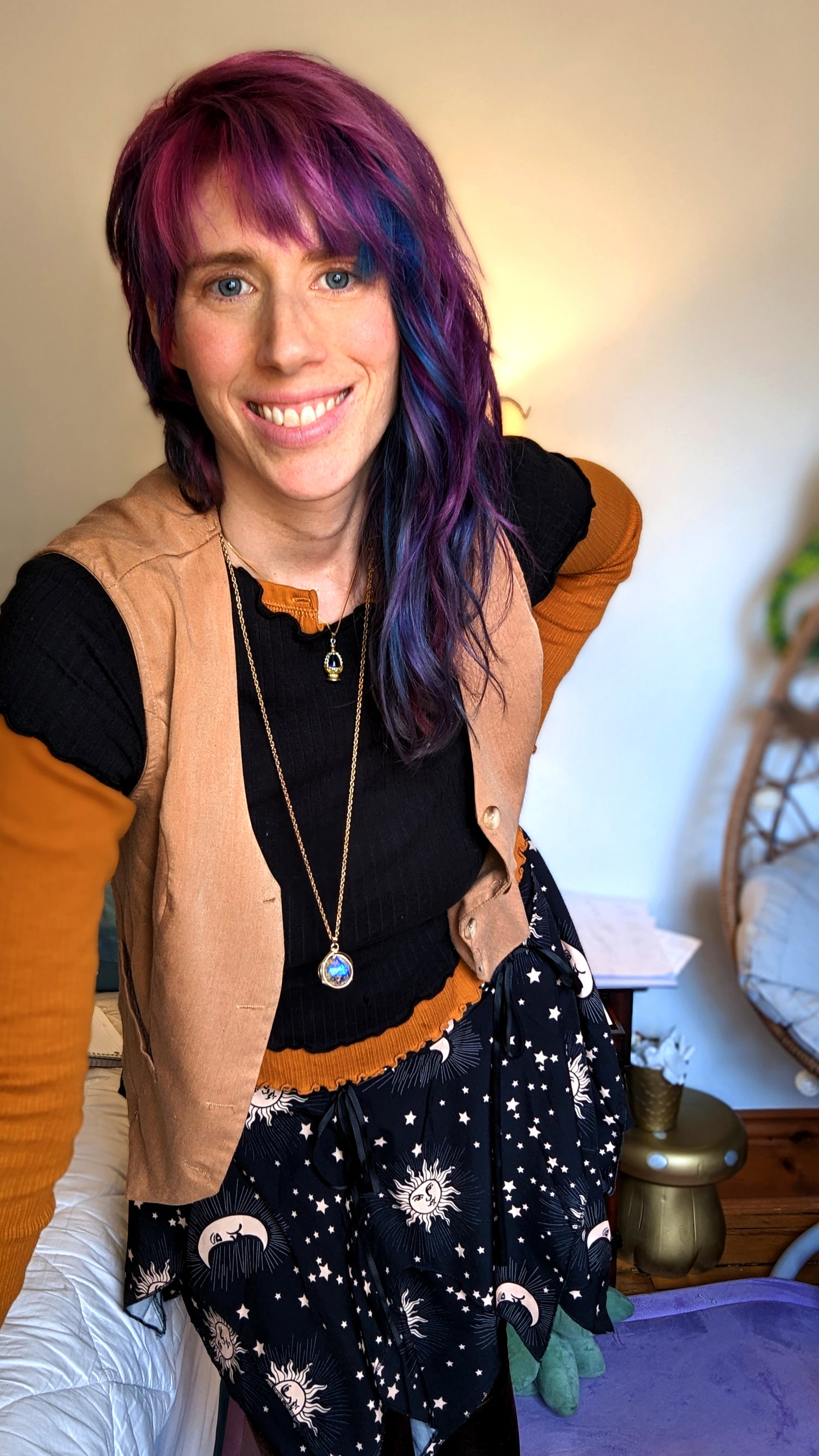 About Rickson
Working from home in the small town of Harriston was a dream come true... until 2020! Welcome to running a business, homeschooling 4 kids, and throw in my DND ring going viral, you've got the ingredients for an epic burnout potion! And oh how I drank it down! Don't worry we're in therapy now, and my dream life of a thriving business, healthy home life, and serving my community with my artistic talents is finally coming to fruition!
Before I learned I was constantly running on anxiety, my work was sold and exhibited all over the world like Talente and Schmuck exhibitions in Munich, Germany. I achieved my Masters in Jewelry design and sold over 3000 pieces of jewelry to fabulous individuals like yourself.
More Juicy Rickson History
We specialize in specialists
Together we can conjure up any spell! Your ring is special and our small studio gives your piece the attention, skill, and years of experience that only talented specialists can deliver.
Meet our Coven of Wizards
Testimonials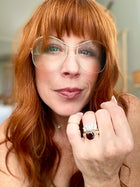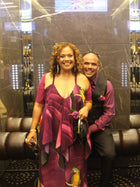 Exceeded my expectations! Rickson was so wonderful to work with. This was a complicated design for a picky bride (me). Rickson nailed it!

Lynn Gerhold
We absolutely love our beautiful sound wave wedding rings! . . We are so impressed by Rickson's high level of professionalism from the initial consultation to delivery Rickson showed us so much patience and love!

Cheree
Rickson went above and beyond! She made this completely custom for me with a real alexandrite stone! It was so worth the wait. I finally feel like a real magical girl. This is a definite must-buy for all Madoka fans!

Annastasia Champlin
Rickson did an excellent job with this custom black diamond ring for my fiancé. Communication was great and she nailed exactly what I was going for. 

My fiancé was thrilled about her ring, she can't stop looking at it and talking about how perfect it is! Great job Rickson!

Andrew Kling